Essential WordPress Maintenance Services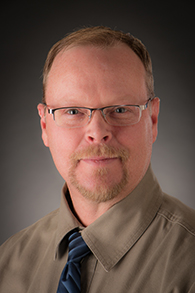 Created by Peter Tomasovitch, WPWebManager.com provides continual monitoring of your WordPress websites' performance, security and reliability. With more than 20 years in website design and development, Peter has a proven framework to make sure your website is properly positioned to be found.
Our Essential WordPress Services typically included our managed WordPress website maintenance services on our WPNGINE Managed WordPress Servers. Some providers may have slightly different offerings, but generally, updates, backups, security, monitoring and maintenance, and reporting are key services that we provide to ensure your website performs reliably.
Updating Plugins and Core WordPress Platform Maintenance
Websites get hacked or crash because of out of date files and plugins.
Many plugin and theme updates contain fixes for security flaws.
Keeping your website up to date is the best way to avoid problems. Unfortunately updates can introduce compatibility problems. We will perform the website updates. And if the updates cause problems with your site, we will fix those too.
Website Site Backups
Keeping your site backed up is one of the most important things you can do to protect your website investment.
What would happen if your site got hacked and just vanished?
It's much easier to restore your site from a backup version than it is to try to rebuild it from scratch.
Our cloud backups are geographically separate from your web hosting servers so that we always have a safe exact duplicate copy of your website in the event of a disaster.
Site Updates, Monitoring and Security
We provide current security measures to your website and monitor it for potential threats and security vulnerabilities, 24/7. Your site is scanned for Web Trust, Malware and Vulnerabilities and necessary plugins and patches are applied if available. Our proactive measures prevent hackers from using your website for their unethical site captures and intrusions. In the unlikely event that a breach of your site occurs, we verify and locate the cause and roll back your site to the most current operational place. We work with different hosting providers on your behalf to get malicious files removed and cleaned within 24 to 48 hours (dependent on the hosting provider). Your site is then secured from future vulnerability attacks by that trigger. Depending on your website management plan and the frequency of your scheduled backups, we can restore your site like it was before it got hacked. The main concern is waiting until you have multiple outdated plug-ins and theme updates, that when you update all at once, there is a high risk of incompatibility. That is why it is important to have this essential WordPress Website Management Service.
—
—
—
The Importance of Regular Website Maintenance in WordPress Management